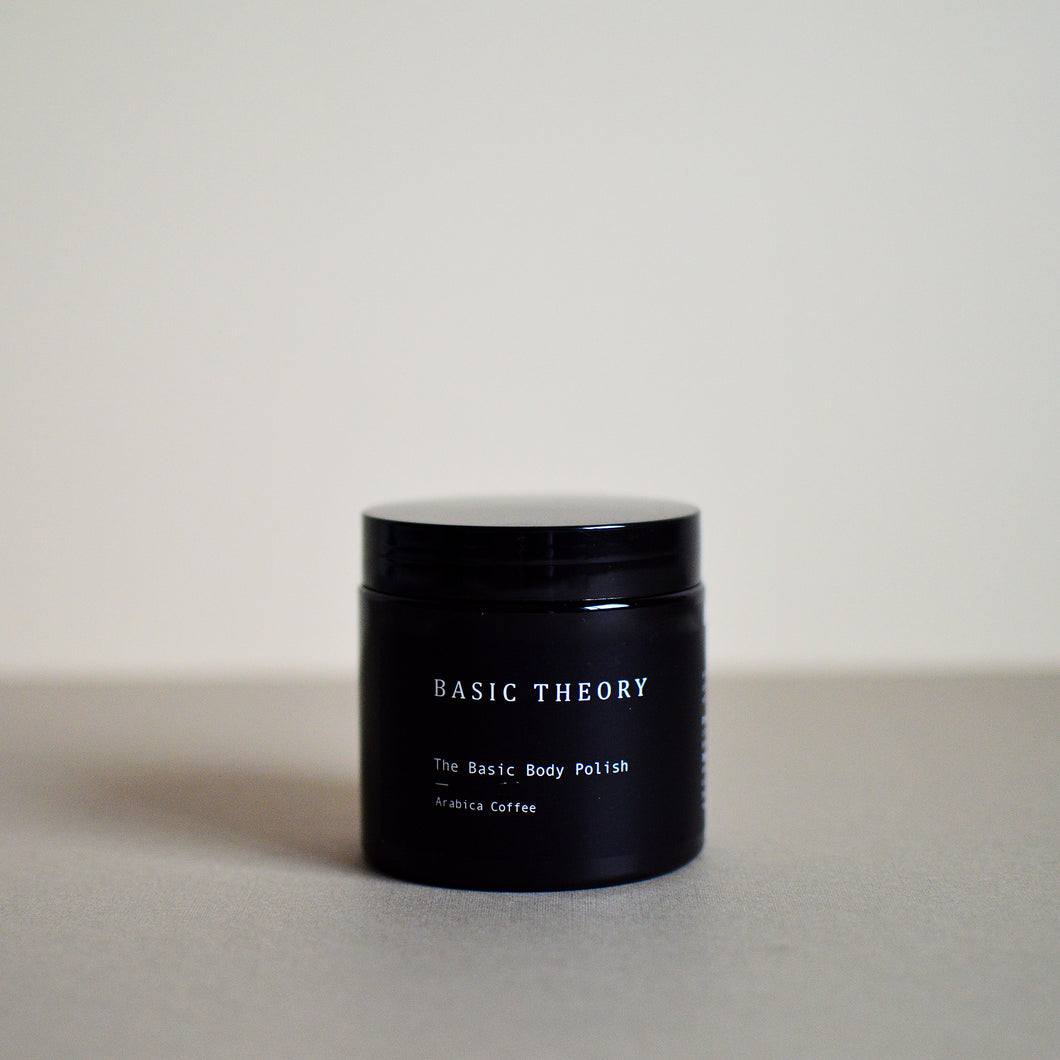 The Basic Body Polish: Arabica Coffee
Regular price $30.00 Sale
"Smells so good! Can I eat this?" 
A concentrated blend of finely ground, fair-traded Arabica coffee beans in this body polish ensures a deep and intense exfoliating treatment. Coffee beans are amazingly rich in antioxidants that aid in lightening and reducing imperfections on the skin. No synthetic chemicals added.

Net weight: 180g

-----------------------
Guide For Use:
Damp skin, scoop out product and apply in circular motions. Concentrate more on areas with imperfection(s). Rinse with water (or body wash). Moisturize. 
Ingredients: 
sucrose, sodium chloride, coffea Arabica, cocos nucifera, prunis dulcis oil, simmondsia chinesis, water, alpha tocopherol